Gender and Development
The Magna Carta of Women (Republic Act No. 9710) defines Gender and Development Program (GAD) as the development perspective and process that is participatory and empowering, equitable, sustainable, free from violence, respectful of human rights, supportive of self-determination and actualization of human potentials. It seeks to achieve gender equality as a fundamental value that should be reflected in development choices and contends that women are active agents of development, not just passive recipients of development.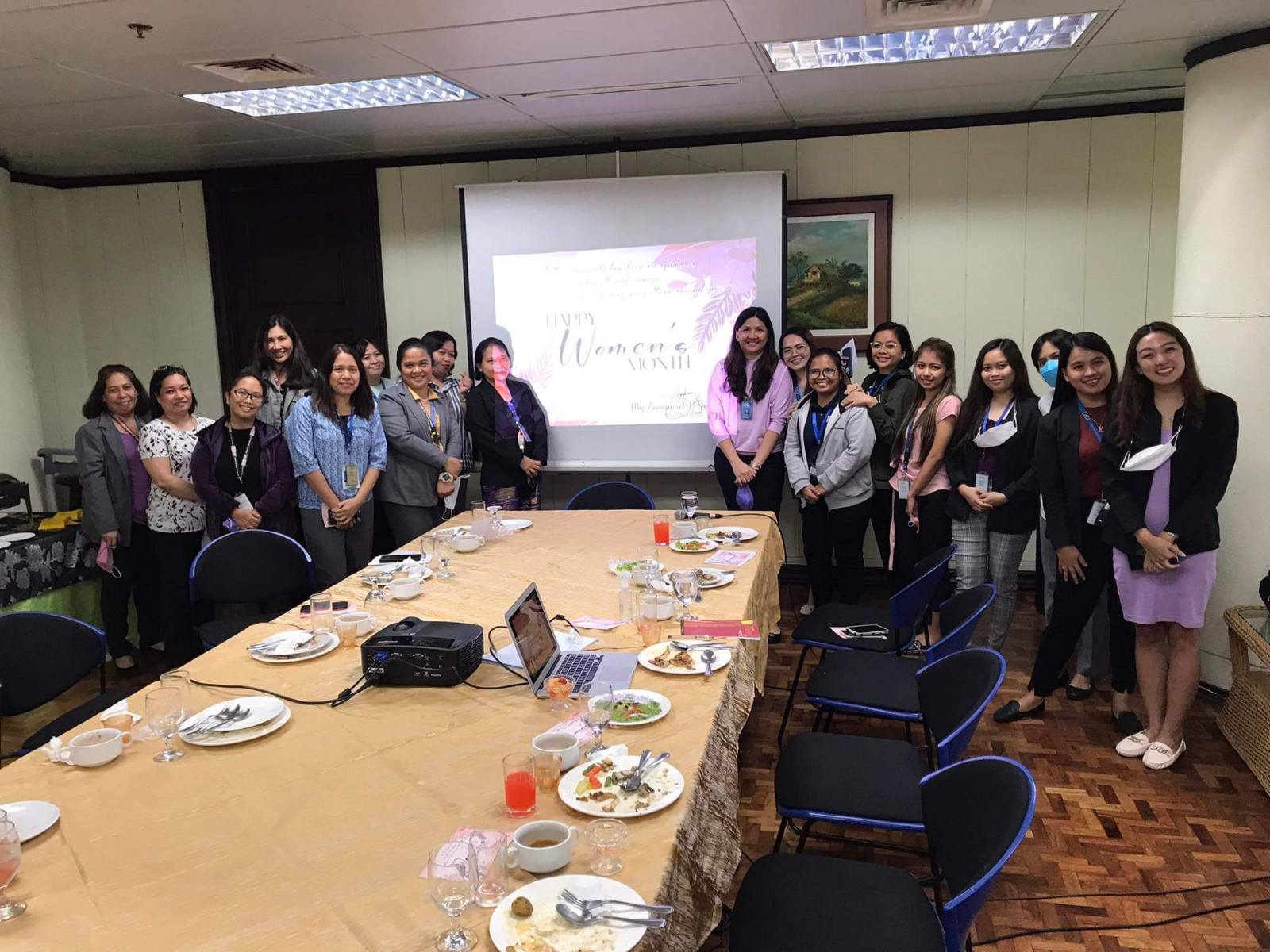 On March 15, 2022, DCI celebrated Women's Month at the 12th floor in DBP Head Office. All DCI female employees were invited to join the said celebration; this shall be an annual event to celebrate and highlight women's achievements and discuss continuing and emerging women's empowerment and gender equality issues and concerns, challenges, and commitments. As part of the celebration, the HR Division conducted an orientation with the laws related to women. The primary purpose of this is to inform and impart knowledge to female employees of the rights and benefits of the laws provided for them. The event was spearheaded by Mr. Marco A. Ustaris, the HR Division Head.